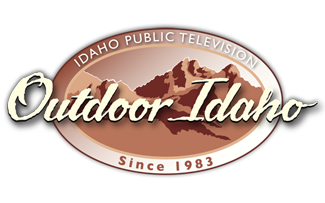 Outdoor Idaho (Idaho Public Television) highlights MILES research at Fernan Lake.
---
MURI Students Participate in Osprey Research
August 2015: A group with ties to College of Western Idaho (CWI) spent the summer at Lake Cascade, conducting research in conjunction with a pair of undergraduate programs. Recent CWI graduate, Annie Baxter, and current CWI student, Zach Sanchez, conducted raptor research through the MURI program. They were joined by another 2015 graduate, Tyrell Styhl, who participated in the Boise State University Research Experiences for Undergraduates. CWI biology faculty Dusty Perkins served as research mentor for these students and directs this multi-year project that focuses on evaluating ecological and human-caused factors that affect osprey breeding success.
---
Idaho Statesman
April 30, 2016  •  Idaho research helps decision makers understand water issues
---
ISU Headlines
Jun 16, 2017 •  ISU MILES program hosts Idaho Adventure Learning Workshop for teachers
Mar 27, 2017 •  Idaho State University study links nitrate contamination in lower Portneuf Valley watershed to septic tanks
Jul 22, 2016  •  Idaho State University Professor Colden Baxter elected president of Society for Freshwater Science
Mar 4, 2016  •  Idaho State University MILES researchers play key role in City of Pocatello River Vision Study
Apr 16, 2015  •  ISU Gibson Jack Creek RNA study on how plants process water has implications for climate change, water management
Jul 23, 2014  •  ISU historians, political scientists participate in effort to understand benefits of Portneuf River Watershed
---
ABC Local News
Mar 7, 2016  •  ISU joins Pocatello city on Portneuf River project
---
Idaho State Journal
Jan 14, 2016  •  Portneuf River Vision Study moves forward
---
The Spokesman-Review
April 21, 2017  •  Researchers developing map to predict future farmland loss — Source: Capital Press
August 20, 2014  •  UI researchers tracking sources of Fernan Lake algae
---
CDAPress.com
July 9, 2014  •  Blue, green not so pretty on Fernan: Researchers tackle algae issue on popular fishing lake