Dear MURI student and faculty applicants,
Due to a limited number of MURI awards for the Fall 2017/Spring 2018 award period – there will not be an open application period for students and faculty.
BSU, ISU and UI will be doing internal recruitment and/or offering continuation awards to fill the limited number of awards available. Idaho 2-4 year college positions are also limited and only 2-3 awards will be made in total.
All institutions will not be accepting any new applications unless requested via email from targeted faculty and students. Please contact Sarah Penney (sarahp@uidaho.edu) if you have any questions.

Idaho EPSCoR will provide up to $4,000 per student participant in the MURI Program. The MURI Program is designed to engage undergraduates in the science, technology, engineering, and mathematics (STEM) fields in hands-on, paid summer and academic year research experiences to study within a wide range of topics broadly related to the MILES program.
Up to 60 MURI Scholars positions will be offered each year across Idaho, with a goal of recruiting a large number of students traditionally underrepresented in STEM fields (e.g., women, ethnic minorities, and students with disabilities). MURI students will primarily work within MILES study areas located in Boise (Treasure Valley), Coeur d'Alene/Post Falls/Moscow, and Pocatello/Idaho Falls; however, specific work location is dependent on scope of work identified and will be determined by participating faculty, MILES partner researchers, or stakeholders.
---
How do I apply?
There will not be an open application period for Fall 2017 / Spring 2018.
How does the MURI program work?
Three options...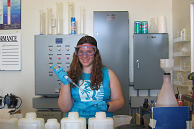 For Students
Students interested in participating in the MURI Program must submit an online student application to the EPSCoR office describing their academic background and interests. This application will be used to pair selected students with a faculty or stakeholder mentor.
Student Eligibility:
Eligible students must be US citizens or permanent residents and currently enrolled at an Idaho college or university (including 2 and 4 year colleges). Special effort will be made to recruit students from underrepresented groups. NSF underrepresented groups include women, underrepresented minorities (African Americans, American Indians including Native Alaskans, Hispanics and Native Pacific Islanders), and persons with disabilities. **Students must also be enrolled in/ or demonstrate an interest in one of the MILES disciplines (see MILES related disciplines below).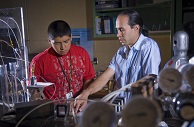 For Faculty
Faculty who are interested in working with a MURI scholar must submit a brief online faculty application outlining their proposed project. Projects that most closely relate to the EPSCoR MILES theme will receive top priority. We encourage faculty to identify and recruit students into the program, however this is not a requirement. If a student has been identified, please indicate on application and have student also complete the online student application indicating appropriate project/location.
Faculty Eligibility:
Eligible faculty must currently teach or conduct research at an Idaho college or University (including 2 and 4 year colleges) and have a MILES related research background (see MILES related disciplines below).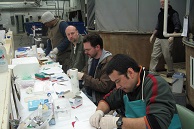 For MILES Project Stakeholders
Stakeholders include numerous people and groups partnering with the MILES project. If you are a stakeholder interested in working with MURI scholars, please complete a brief online stakeholder application outlining your MILES-related project/scope of work.
Stakeholder Eligibility:
Stakeholders currently participating in some capacity with the MILES research are eligible to apply. Additional Stakeholders not yet identified by MILES Program may also participate if the scope of the internship activities is related to MILES research in some capacity.
What is the payment for the research experience?
Idaho EPSCoR provides up to $3,500 per student for educational stipend and $500 for research expenses.  This may affect your financial aid award at your institution.
What are MILES related disciplines?
In considering the MURI program, we encourage you to read the brief summary of the MILES research theme. For example, MILES touches on the following disciplines:
Computer Modeling
Ecological Science
Economics
Environmental Science
Geospatial Sciences
Land Use Planning
Social Science
Visualization
Can 2- and 4-year colleges participate?
The MILES project greatly encourages participation of students from Idaho's 2- and 4- year colleges and universities. If you are a student, please consider applying. If you are a faculty member, please contact the EPSCoR office to learn how you can foster partnerships between faculty and students from your institution and Idaho research institutions such as BSU, UI, and ISU. Your institution may also have a MILES Ambassador, sponsored by EPSCoR to help coordinate these efforts.
Will EPSCoR pay for housing costs?
EPSCoR does not cover housing costs, therefore, selected MURI scholars will be responsible for their own room and board for the duration of the Program.
What is the duration of the program?
MURI positions are required to be approximately 300 hours. Students will be expected to participate up to 20 hours a week (excluding academic breaks and holidays, and not more than 300 hrs total). The duration of program can range from 8-16 weeks but will vary depending on scope of work (positions can extend from one semester to the next until all of student's funding is used).
Are there professional development opportunities?
Students will have the opportunity to participate in state/regional travel and professional development workshops designed to promote success in STEM research.
Are there any other requirements?
Students participating in a research experience will be required to submit and present a professional poster on their research at the Idaho EPSCoR Annual Meetings and/or the Idaho EPSCoR Virtual Poster Session which will be featured on the program website.